Our Ambassador Team
Charlene Clarke
Charlene qualified with me two years ago and I can honestly say I've been blown away with how well she's progressed. We just had to have her as a Team Gorgeous Brand Ambassador when the time was right.
She loves her Honeycomb core powder for French's and blends on her favourite coffin nail shape. Charlene loves the Team Gorgeous top coats to finish her designs.
Look out for her posts in the group.
Location: Doncaster
Insta: @nails_by_ccnails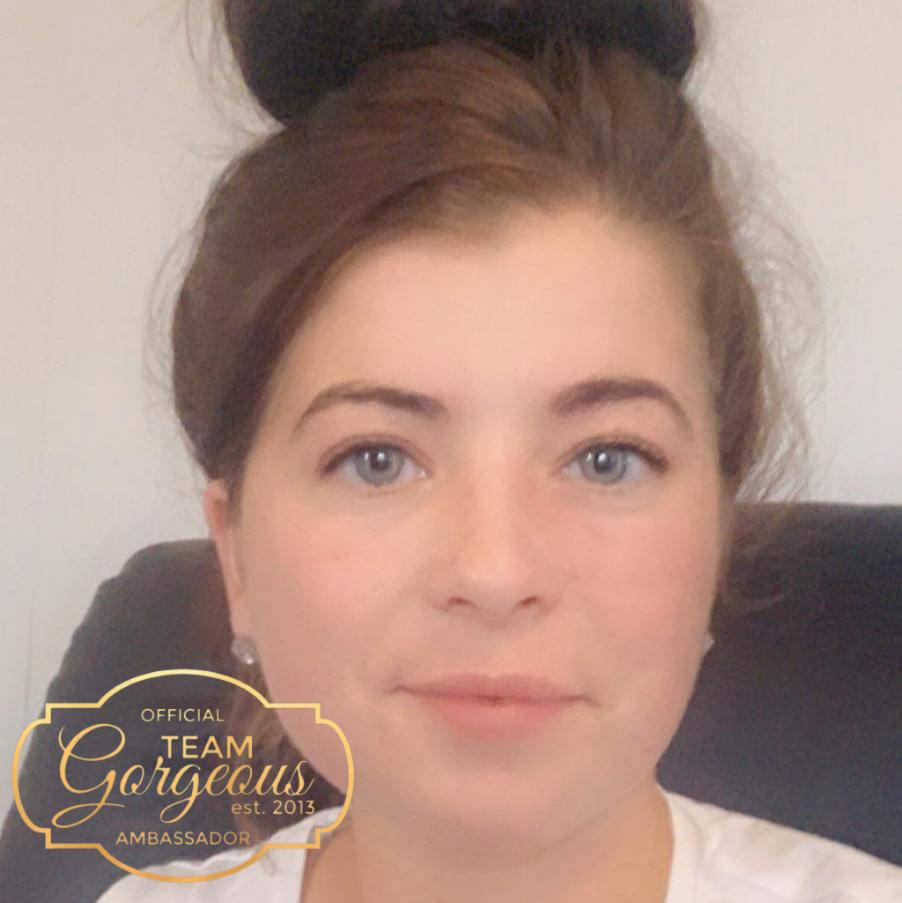 Chelsea Sellers
Say hello to one of our newest ambassadors. Chelsea has been qualified since 2013 and prides herself on the prettiest of sets and the classiest of photos. Her Instagram is so inspiring.
We chose Chelsea as her pictures are clean, she's amazing at what she does and is so professional. She's a perfect addition to the team. Look out for Chelsea progressing by doing more nail courses this year and ultimately working towards being an educator in the industry.
She's helpful on the group and is very quickly becoming the Pink Prosecco queen as she absolutely adores this core powder.
Chelsea is absolutely one to watch as she builds up her business and profile.
Location: Leeds
Insta: @nailsbychelsea10
Fb: nailsbychelsea10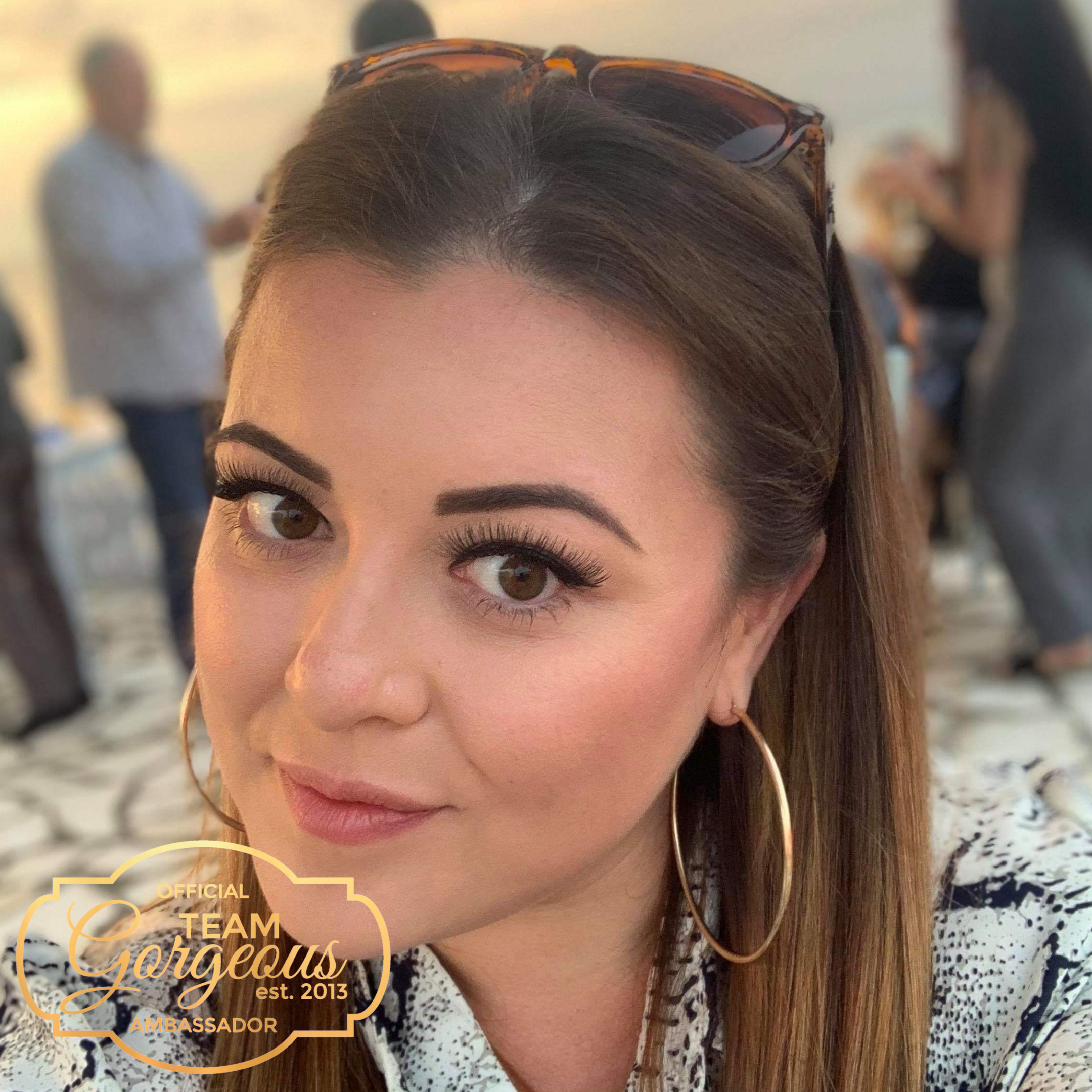 Chloe-Jane
Chloe has been qualified almost three years. One of my favourite things about Chloe is you csn show her a technique or advise her on an element of her work and she takes it and runs with it. She's so passionate about her business and motivated, it shows in her nails.
She had an eye for a unique design or colour combination.
She loves our Coconut Ice core powder for base nails and enjoys creating long stiletto styles using our Team Gorgeous pre pinched point tips.
She is currently working on building up her business and her goal for this year is to continue to thrive and build herself up into a strong Independant business woman.
We are all 100% behind Chloe on her nail journey!
Location: Doncaster
Insta: @chloejane16
Fb: Coco Chanails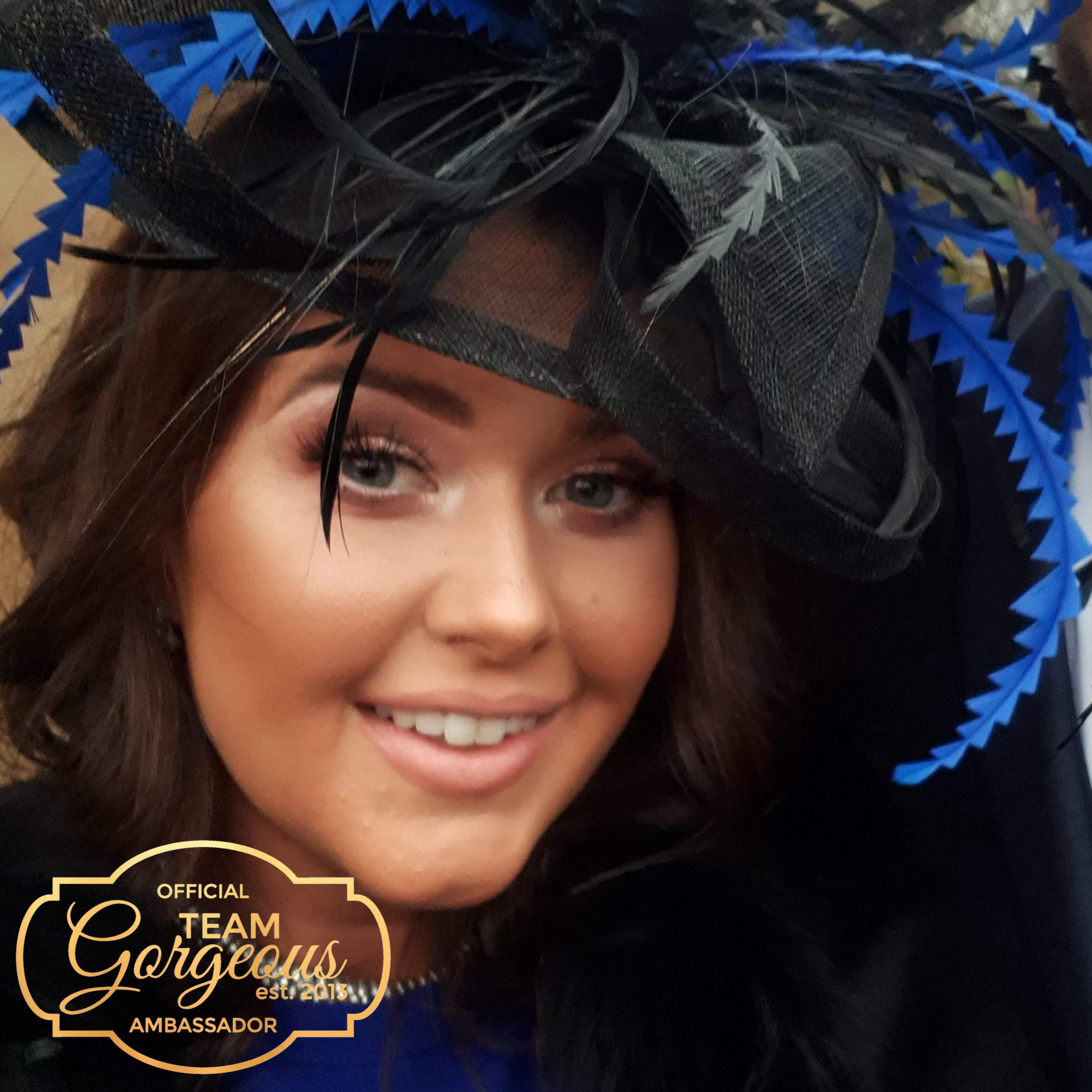 Daniel Hopkinson-Dunderdale
Our Daniel has been an ambassador for a year and a nail tech for over two years. He is great at putting a design together and is our selfie king!
Daniel loves a class French ombre with a little Bling. His current favourite product is Fast Foil, for creating quick and easy designs for his clients.
Daniel is aiming to absolutely nail his acrylic design and colour blocking this year, so find him online and see how he is doing.
Location: Lincoln
Insta: @the_nail_male
Fb: the Nail Male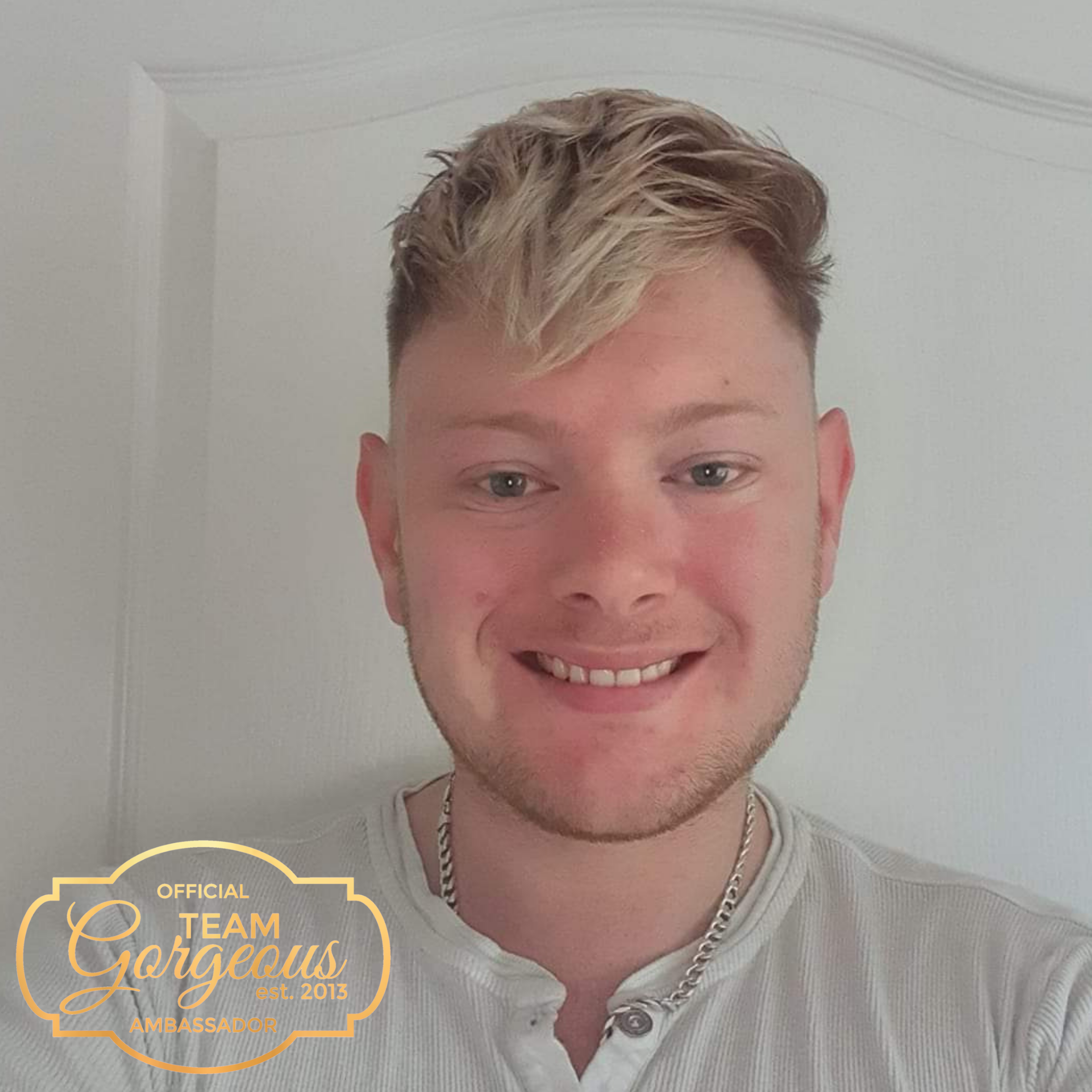 Debbie Marangos
Debbie has been involved in the industry for 20 years and has built her business up to become an accomplished nail tech with some serious skills.
On top of being a supermum her aim is to push herself and enter comps while concentrating on building up her business. Debbie has held an AET qualification for over a year so would eventually like to teach alongside her salon work.
Debbie is enjoying using our Team Gorgeous Clear Candy core powder for absolutely everything. Her favourite creations are the completely impractical but beautiful extreme shapes, butterfly, dragon, daggers, you name it.
Look out for Debbie on the group.
Location: London
Insta: @lionesspaws
Fb: Lioness Paws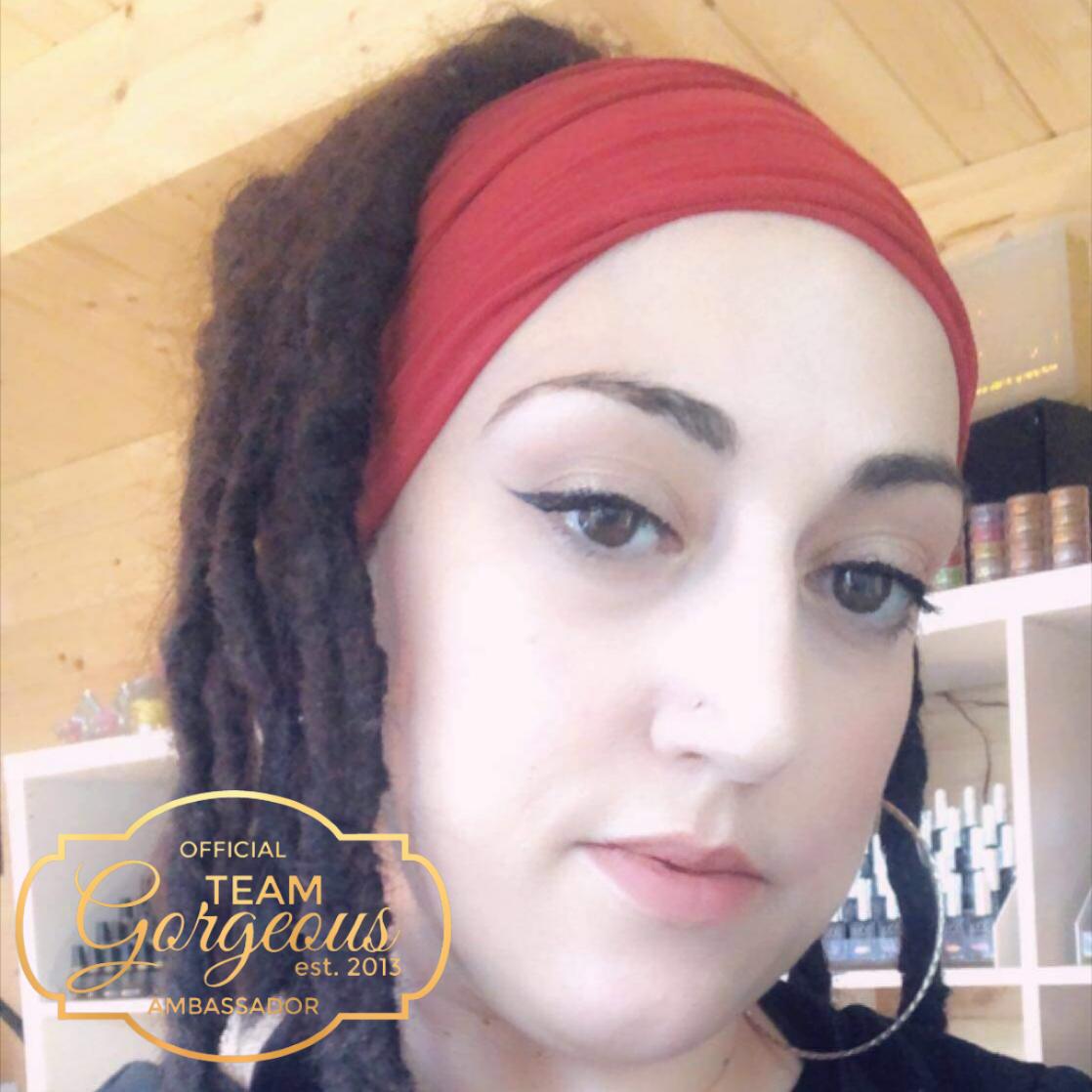 Emma Stanton
Emma is one of our newer Team Gorgeous Brand Ambassador and we love how Emma uses her coliur powders. She's always on YouTube or going live and is really helpful, friendly and approachable on our group.
She's an amazing nail artist and accredited educator. Her next goal is work on extreme nail shapes and photography and aim for a top three in photographic comps.
Her ombres are super neat, using her favourite core powder, Pink Prosecco, and Emma loves creating 3d and 4d designs with our Team Gorgeous colour acrylic powder range.
Location: Norwich
Insta: @emma_nails2inspire
Fb: Nails 2 Inspire & Educator
Youtube: Emma Stanton Nails 2 Inspire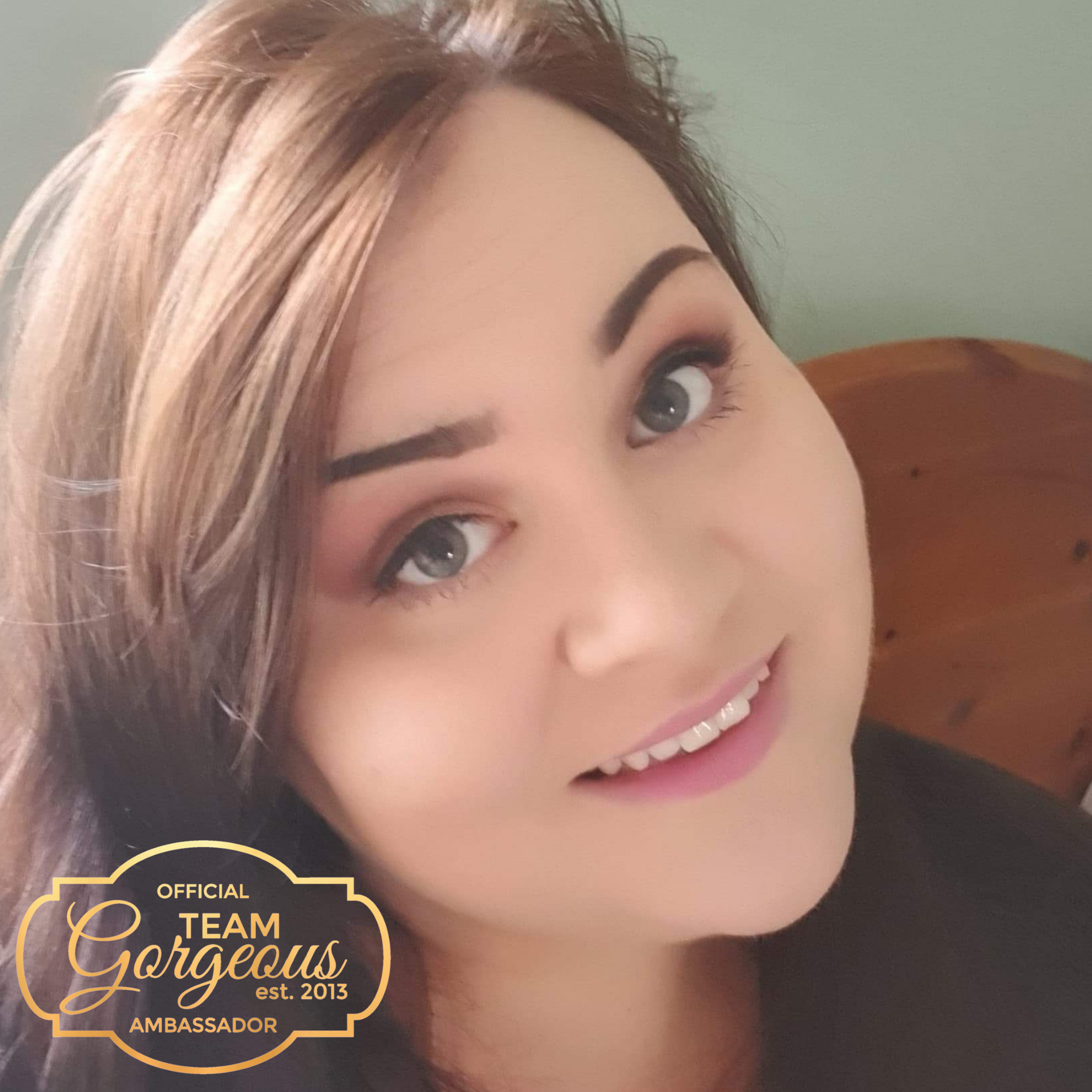 Helen Brooks
What can I say about our Lead Ambassador Helen!
Helen impresses me in so many ways, as a tech and as a woman. She is our lead ambassador and constantly finds new ways to get the group interacting. Helen is your go to gal for product recommendations, both from Team Gorgeous and accross the nail industry. She has a great youtube channel, featuring lots of nail hauls and reviews.
Helen couldn't choose a single favourite product from our range, she absolutely loves our Peach Melba core powder and Flexi Top Gel to finish off all her designs.
Her favourite nail style is currently a reverse French with lots of Bling and is looking forward to mastering sculpting this year.
Location: East Grinstead
Insta: @cinderhellienails
Fb: Cinderhellie Nails
Youtube: Cinderhellie Nails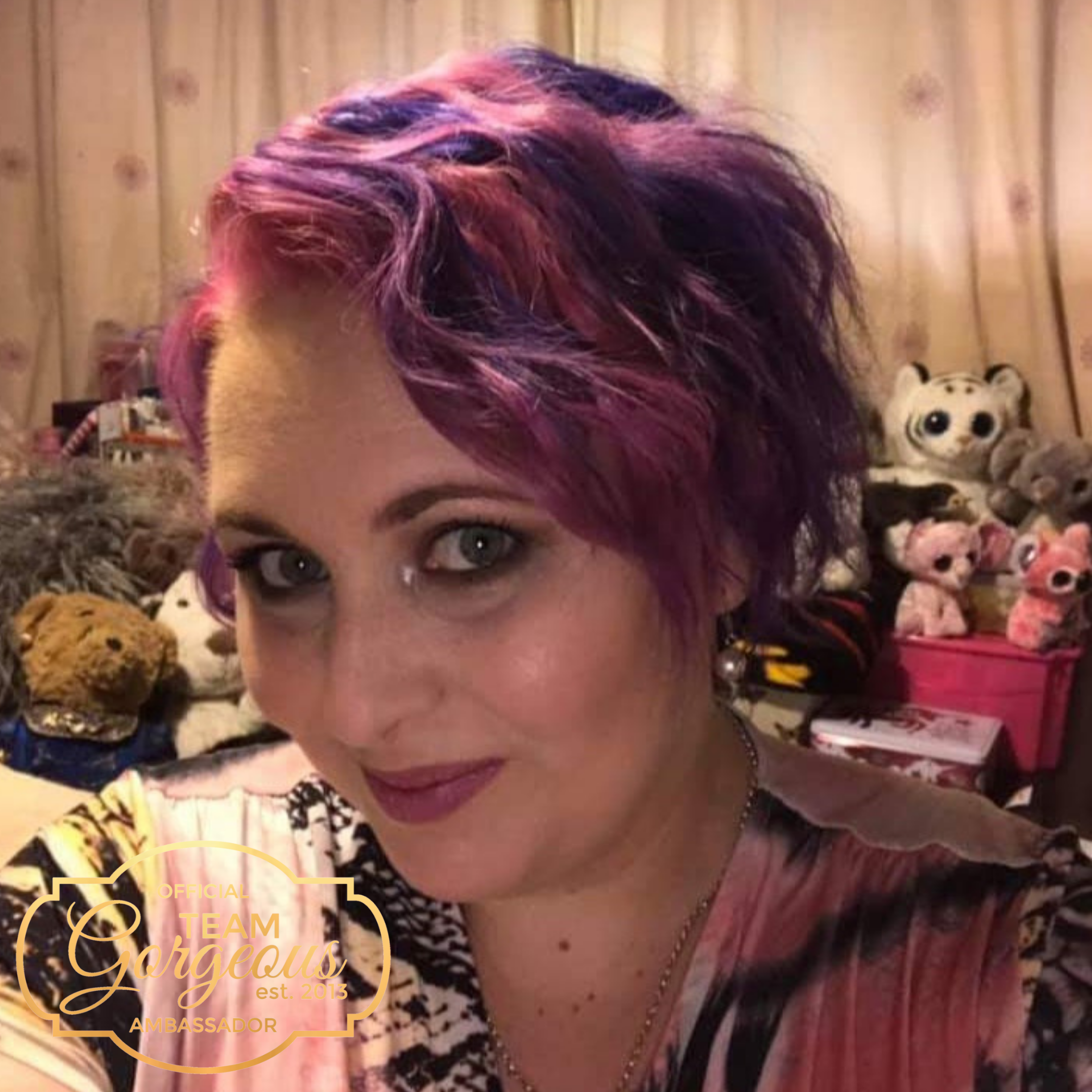 Jai curtis
Jai has been with us as brand ambassador for our Team Gorgeous products for year. Jai is super helpful on our group and is currently working towards teaching nail and beauty classes.
Jai's favourite style to create is a pointy ombre finished with our Flexi Top Gel for unbeatable shine.
Location: Chertsey
Insta: @enchantedbeauty_jai
Fb: Enchanted Beauty
Karen SkedWard
Karen is our resident social media gal! She's so helpful on the group and great at giving hints and tips on how to boost your business. We chose her to be a Team Gorgeous Brand Ambassador as she's just so friendly and her nails improve consistently month upon month. I love techs who constantly evolve.
She's been qualified for years but actively in the nail game since October 2017. She is now aiming to get her accreditation to offer nail classes later this year.
She absolutely loves our Peach Melba core powder to create pointy colourful sets.
Location: Barton Upon Humber
Insta: @pinkdiamondnailsbarton
Fb: Pink Diamond Nails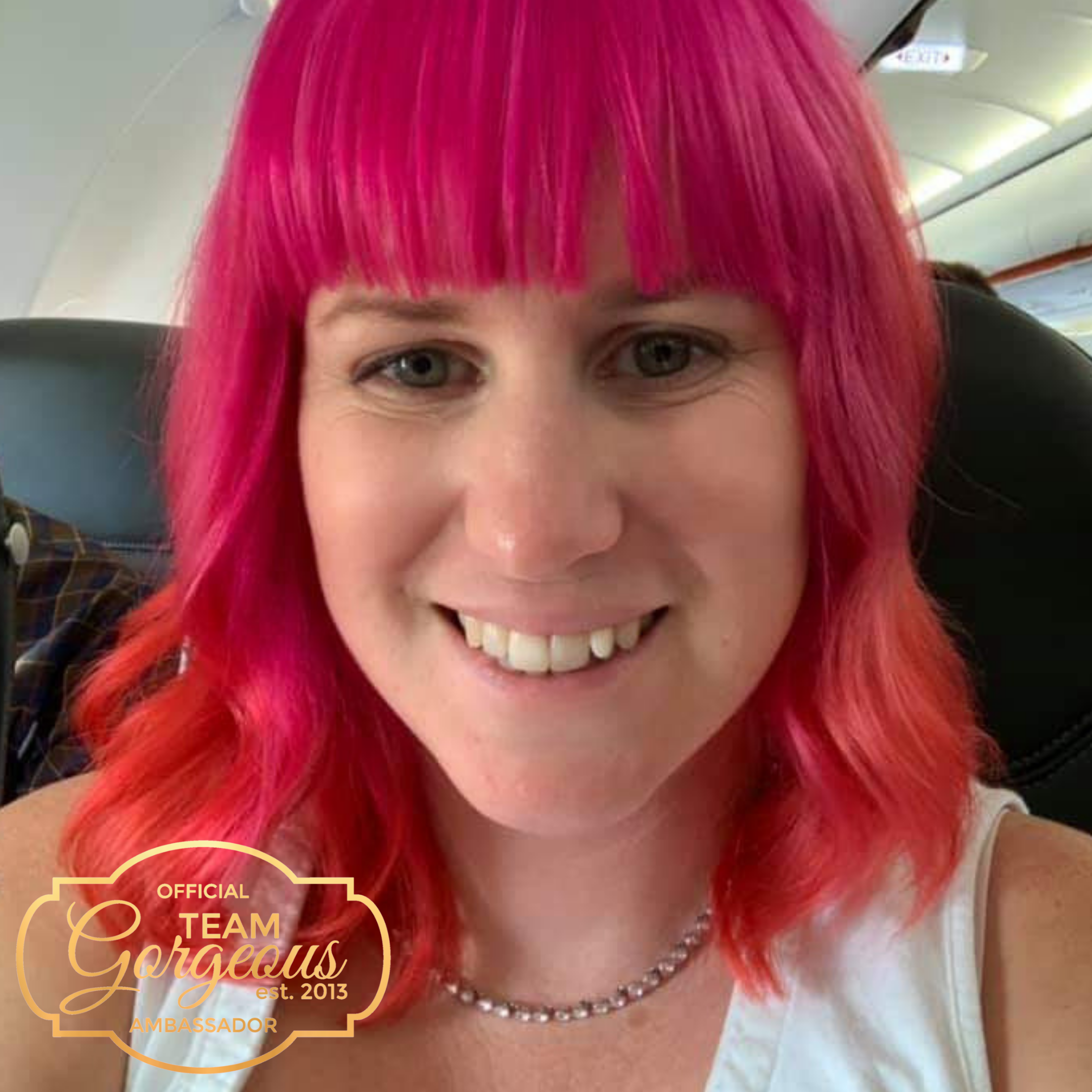 Kerrie Labrum
Kerrie is our quietest ambassador. She's like a nail ninja, really quiet online and then BOOM she bangs out yet another stunning set of nails.
Her Instagram is so inspiring and she's our queen of clean, freah colours and shapes.
She has been with us as a Team Gorgeous ambassador for a year. She has been doing nails for three years and qualified a little over a year ago.
She's a little obsessed with neons and stiletto sets and finishes her sets with her favourite Team Gorgeous product, Flexi Top Gel for a super shiny finish.
Watch her Instagram as she is looking to master 3d Acrylic designs this year and will definitely achieve it.
Location: Northants
Insta: @kezzll_nailzz
Fb: Kezzll_nailzz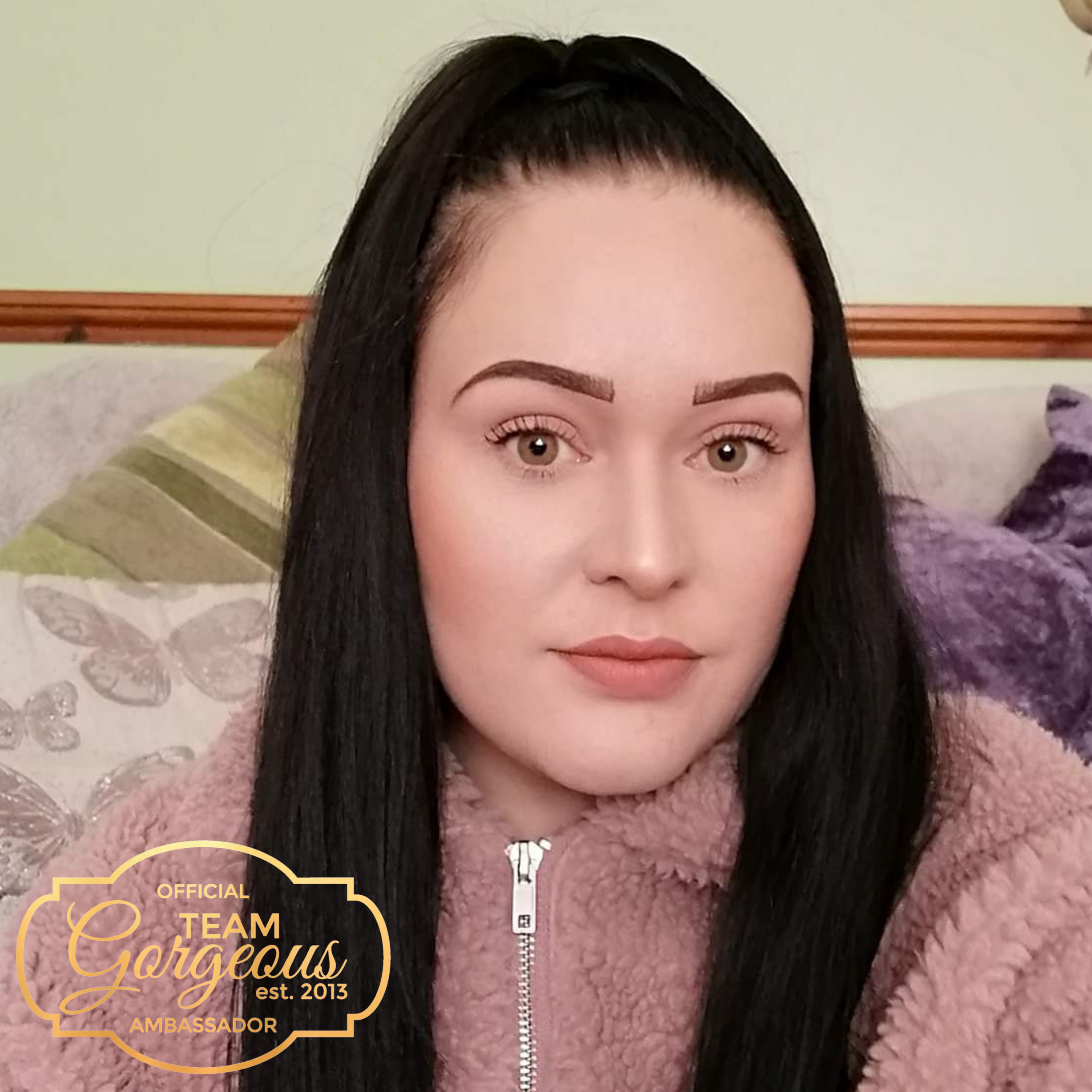 Kirsty Evans
Kirsty is much more than a brand ambassador. She's been in the industry as long as I have and I've enjoyed every minute of watching her talent grow and her business flourish.
Her list of achievements goes on an on with most recently becoming an independent accredited educator offering nail and beauty courses from her lovely home salon. She is also our official Team Gorgeous Retailer for her area, so you can always pop in and pick up your favourite products.
Kirsty is amazing at putting colours together and is a permanent fixture on the group, with helpful hints and tips and her many hilarious live feeds.
Location: Scunthorpe
Fb: Perfect 10 By Kirsty Evans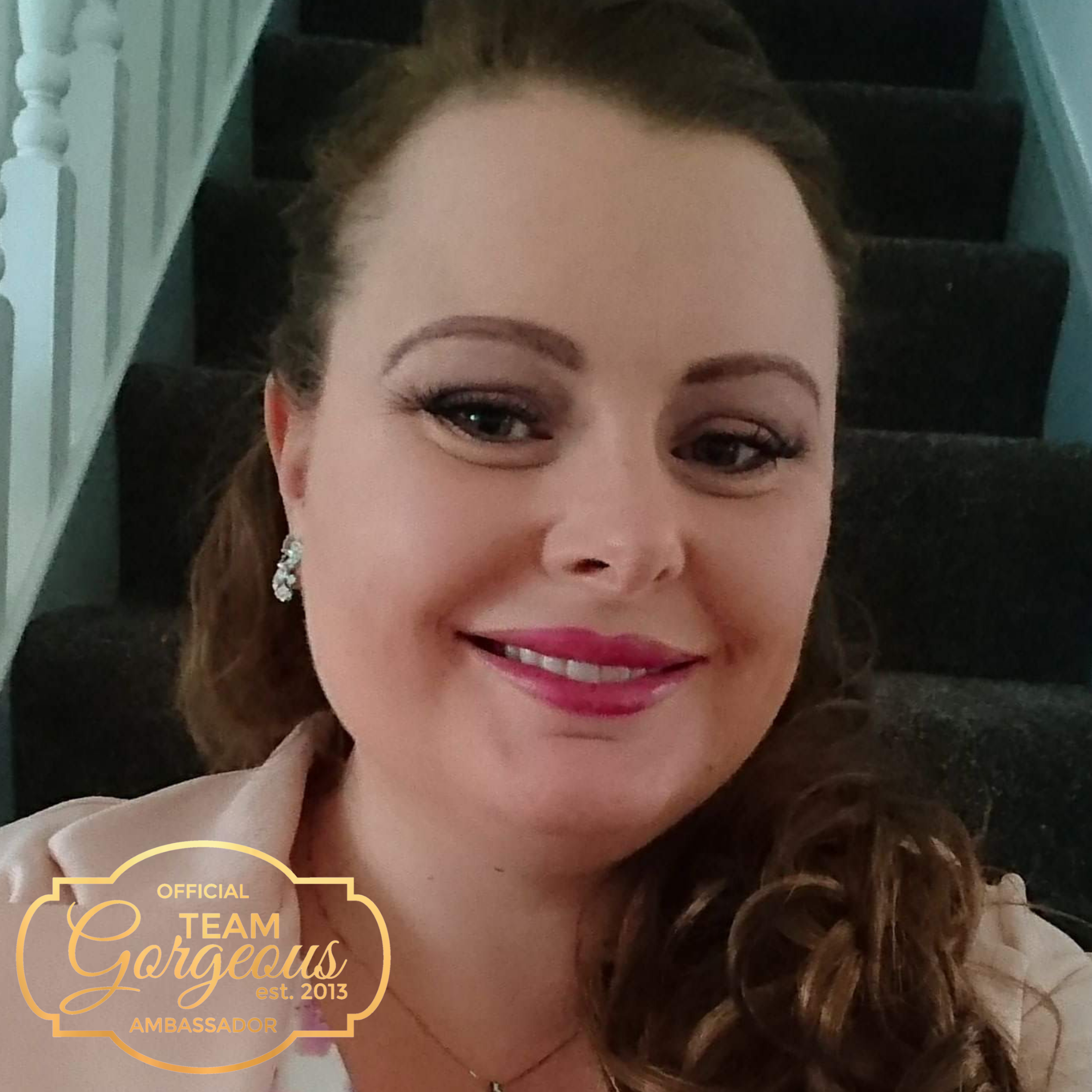 Leanne Collins
We chose Leanne as a brand ambassador for us a little over a year ago because she's my sister... OK... not just because of that, we chose her because she continually excels herself and progresses and loves the Team Gorgeous product range.
She has been a nail tech since 2012 and is constantly evolving as a tech. Her goal for this year is to finish her teachers and assesors qualifications for the nail and beauty industry.
Leanne loves creating long stiletto styles with plenty of room for bling and nail art.
Location: Hartlepool
Insta: @topaz_hartlepool_
Fb: Topaz Nails Hair & Beauty Hartlepool